AMP Tomorrow Maker 2015 – Ray Pickard
Opening for Open Nights Star Tours Available Now (conditions and limits apply)

Bookings will be essential for all tours.
(All tours subject to weather)
NEWS: Tours begin at the new site
We now have some limited tours underway at the new site. The site is not complete yet, however in the current climate we need to be able to offer tours to help complete other facilities.
Tours will be generally be available any clear Tuesday to Saturday nights.
Any clear Tuesday to Saturday Nights!!!
Note, Bathurst Observatory has moved and under construction!!!!
The new site, opened during 2020 and offers better sky, better viewing opportunities and a more unique experience.
No tours in the week of Full Moon.
Please note that the main telescope is pretty big and requires use of a small stepladder for viewing. Please advise if you would have difficulties with steps and we can set up a different telescope.
* There may be some mid week research nights where tours are not available.
Reduced Tours Prices for groups
Costs :
As the site is not yet complete with all facilities, we are asking for donation towards completion (an amount you think is fair for the tour and my time).
(Note: we have NO credit card facilities)
Tour bookings and Enquiries, phone (0427292214 Please leave a message as we screen out spam calls), or email us. (Email is by far the best way to get us, if you don't get a reply it means you have us blocked!!! Please change your settings!).
Why "Open Nights"?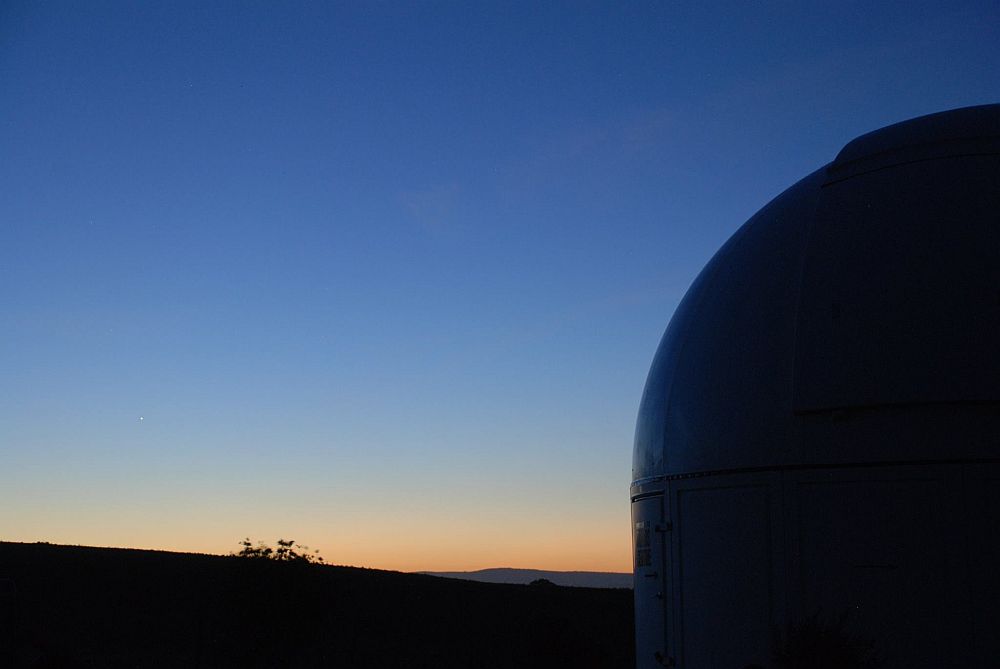 We used to do tours in the observatory dome. However, we found that the dome itself blocked out most of the night sky! Our visitors wanted to view through a telescope but be able to see and hear about the wonders of the night sky at the same time. We particularly had many visitors from urban areas wanting to see a nice dark country sky full of stars. The solution, set up the public telescope as nature wanted us to, on cleared ground next to the observatory, under the wonder of the Southern stars.
Our tours are conducted with the only guide with over fifteen years educational astronomy experience and with Bachelor of Education Honours Degree! Our guide is also an internationally recognised expert in the field of meteorites.
Tours require bookings and are weather dependent. (We can't see stars through clouds!) Tour duration is about 1 hour, depending on time of year.
We cater for all school astronomy and space excursions, as well as general public telescope tours of the night sky. Primarily we offer our open night tours to inspire everyone to look to the night sky.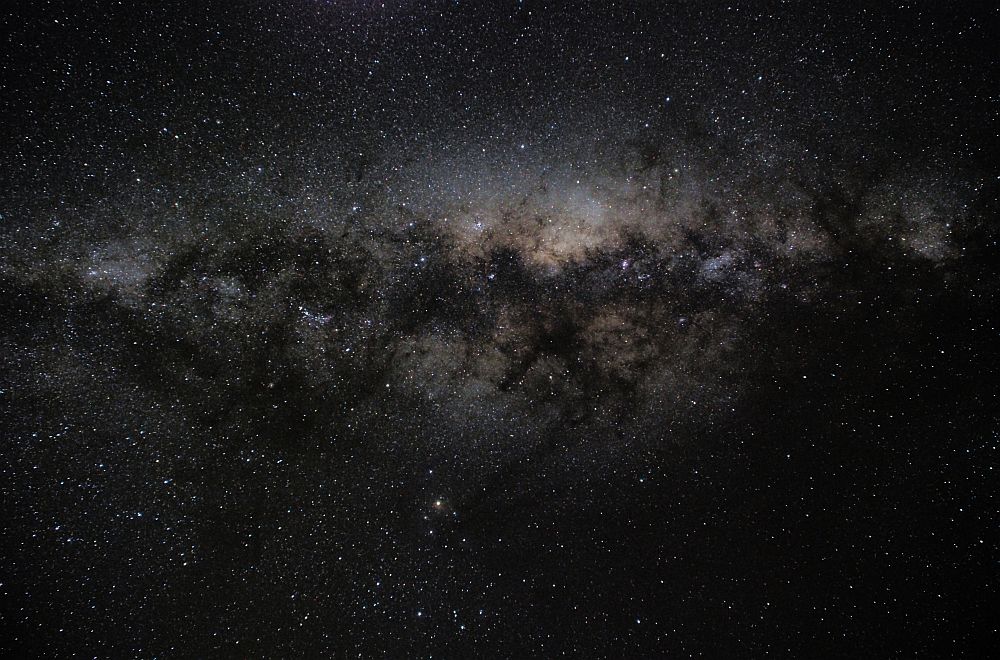 The Milky Way stretches overhead in this view taken at the Bathurst Observatory Research Facility.
The Bathurst Observatory Research Facility (Research and Meteorite Related Enquires and Public Viewing Nights)
The Bathurst Observatory Research Facility, located on the current site on Limekilns Road north east of Bathurst. At the research site, we study, comets, asteroids, variable stars, meteors and meteorites. For research related enquires please email us.
We also welcome any enquires or questions you may have on Astronomy, Space or meteorite related matters.
Our FaceBook page https://www.facebook.com/BathurstObservatory/ is regularly updated, so have a look for the latest news and images from the observatory.
Other Tours

Solar Telescope Tours (Viewing the Sun)
On occasions, we are able to offer daytime telescope views of the sun. We have a special telescope that allows you to SAFELY view the sun. At present the availability of these tours will depend on three factors.
that I'm available on the day.
it is not cloudy.
that the sun has some active features.
The third point is important, as sometimes the sun can be quiet and not as interesting to see.
These tours will be about 15 minutes in duration and by gold coin donation. Bookings for a solar tour would be essential.
Keep up to date with our latest News.
Please Subscribe to our Newsletter.
We value your privacy and do not share your information.